Miscellaneous Ideas for you '60-'66 Chevy/GMC Pickup
Emergency Brake and the Automatic Transmission
As you know when you put a late model automatic in a '60-'66 pickup you have the problem of what to do with the emergency brake setup. The transmission cross member wipes out the original e-brake cross member. One solution would be to modify the e-brake cross member and relocate it on your frame. This means you'll have to shorten some cables and lengthen others. I haven't installed it yet but here are some pictures of the raw components.....
The first picture the original parking brake crossmember cut at a 45° angle. I then turned over the cutoff piece and welded back onto the crossmember. I will locate this assemble a little to the rear of the transmission crossmember using the frame flange as a mount place for the right side and the transmission crossmember for the "L" or left side. Cable lengths will have to be adjusted for the new location.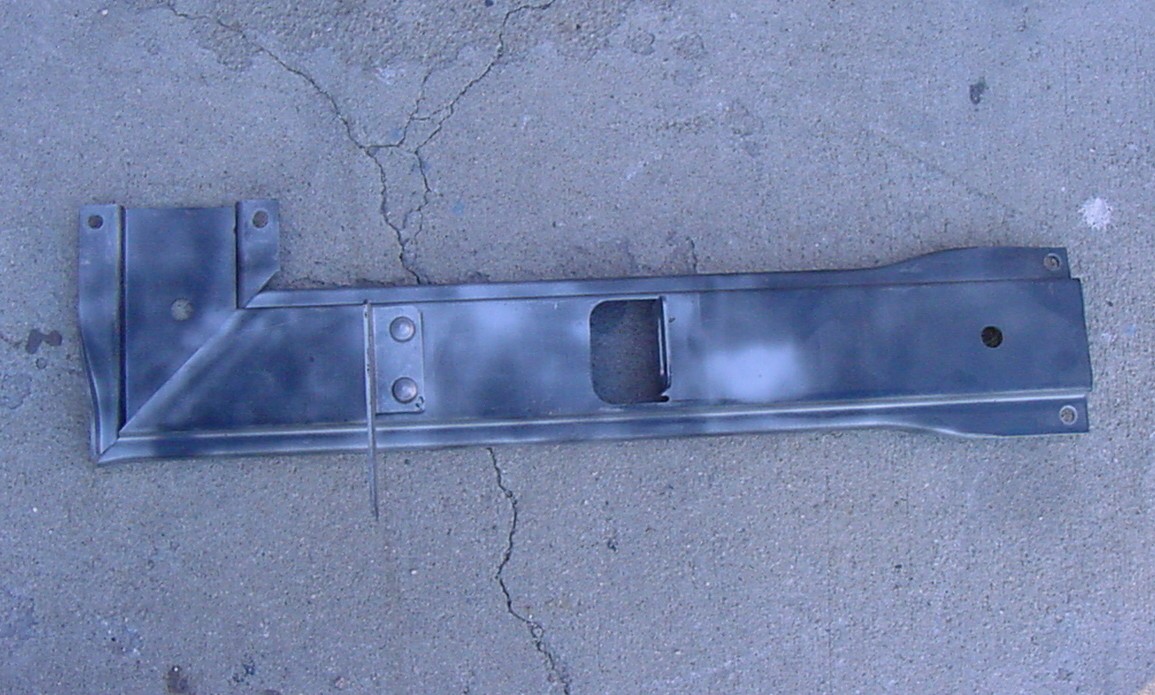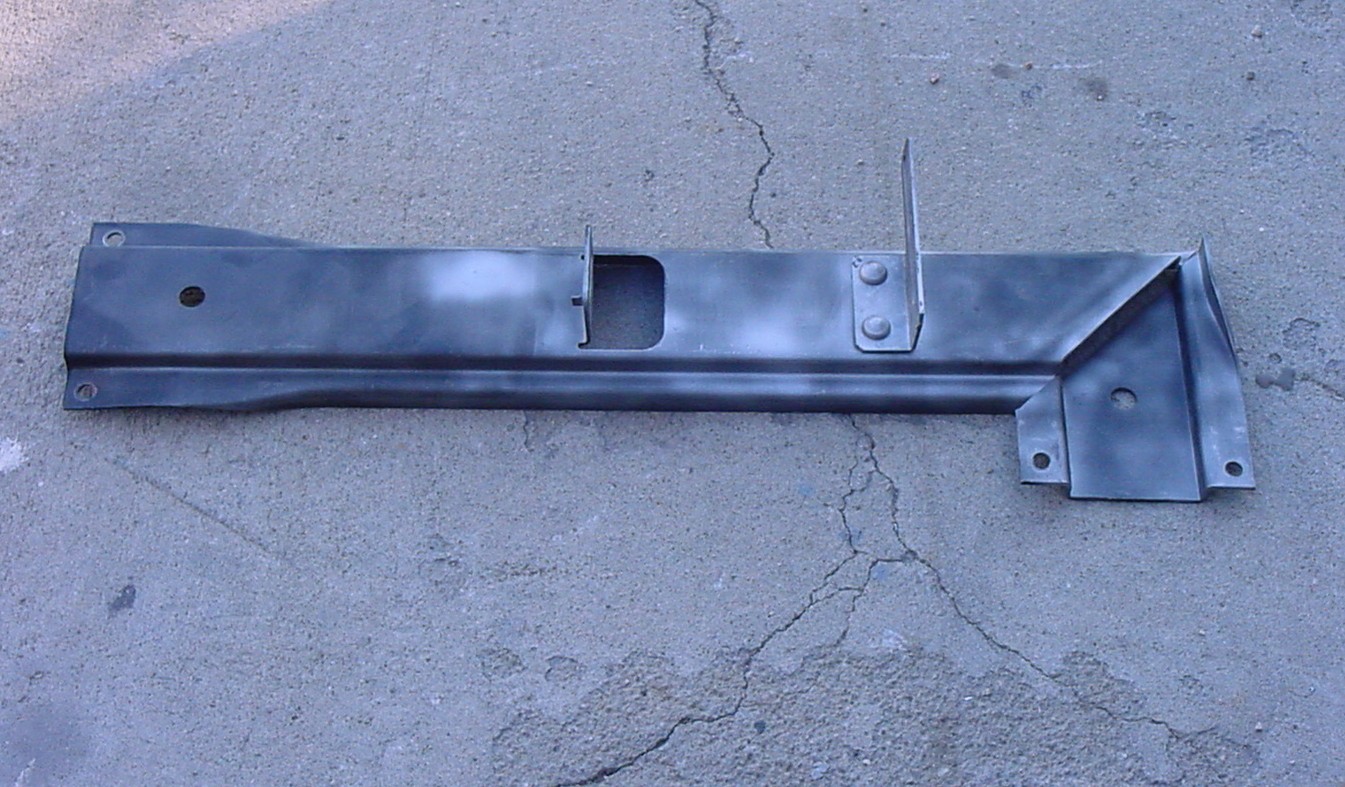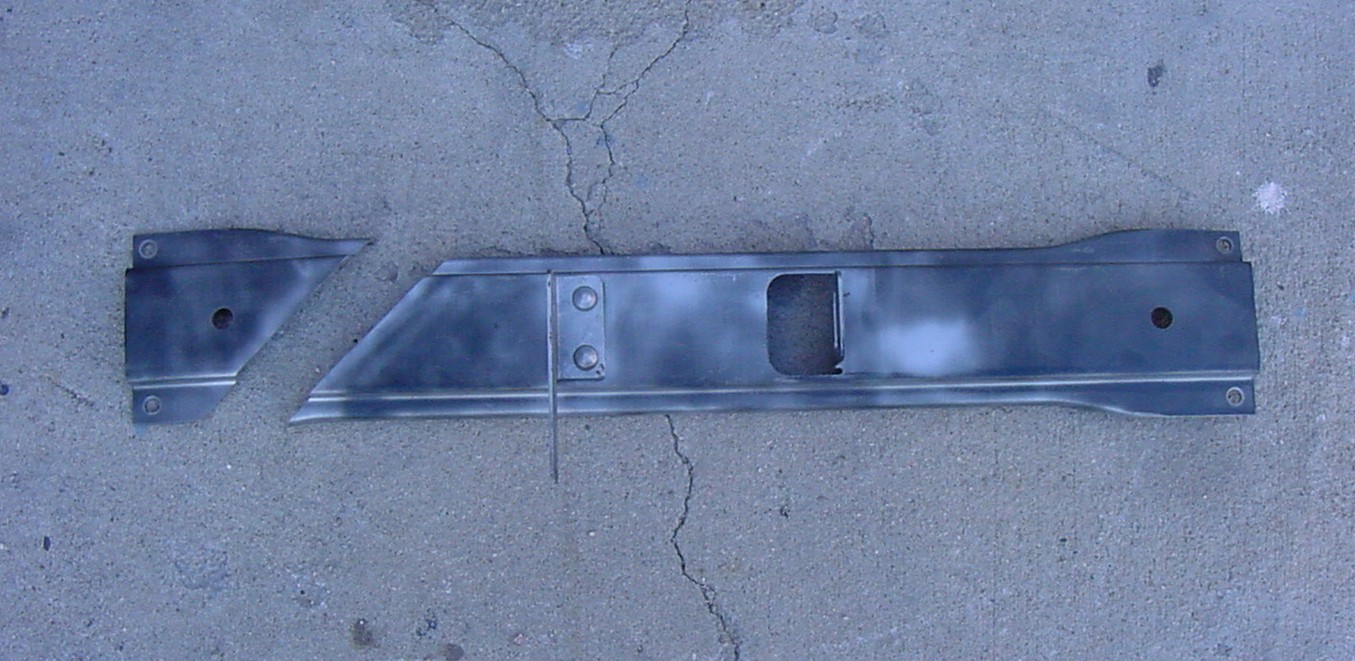 Emergency Brake with a Pedal!
Replace the original hand lever e-brake lever with a foot-actuated one. Here's an installation of a mid-80s foot pedal assembly in to Peter Davies' '63 Chevy pickup. This should work just fine for all '60-'66 Chevy/GMCs.
The assembly is installed with three bolts. The rear mounting bolt (shown in this picture - click on it to make it bigger) goes into the kick panel. A nut will have to be welded to the kick panel and the bracket of the pedal assembly spaced away from the panel by a 1/2". The two front mounting bolts go through the firewall.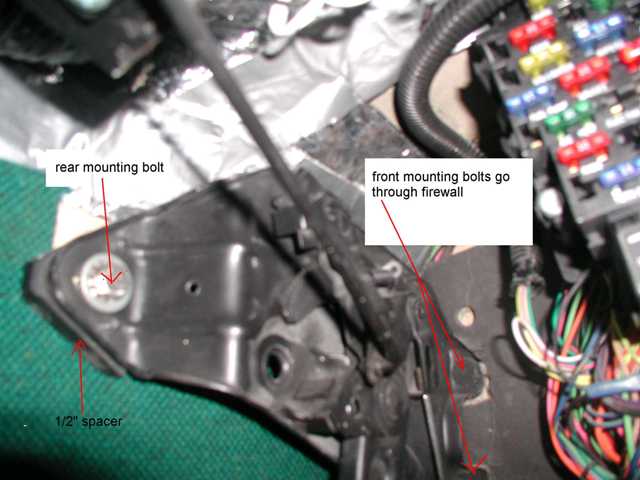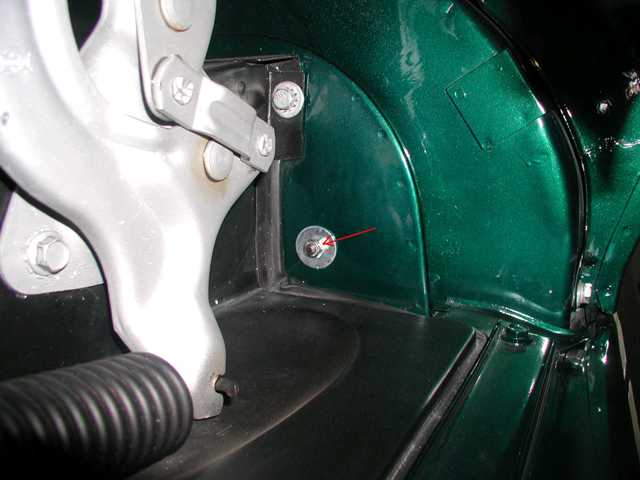 Looking under the hood on the driver's side you can see the The upper bolt coming through the firewall.
This picture shows the routing of the brake cable as come through the firewall and curves back through the hole in the frame used by the original cable.
Under the truck now, looking forward from the left side of the transmission, you can see where the cable couples with the actuating lever on the transmission cross member. You will probably have to play with cable lengths here to make everything come out right.
You can contact Peter directly if you have any specific questions: healeyman@comcast.net